Four thousand kilometers separate us from our destination. After almost 6 hours flight from Cape Town, TOUCH DOWN! We have landed in Perseus (59 Km from the station). It is the first time a 'gigamongus' (as my daughter would say) cargo/passenger airplane lands here. It is a Russian "Ilyushin" 76 plane that has no window where people seat one next to each other against the walls of the plane.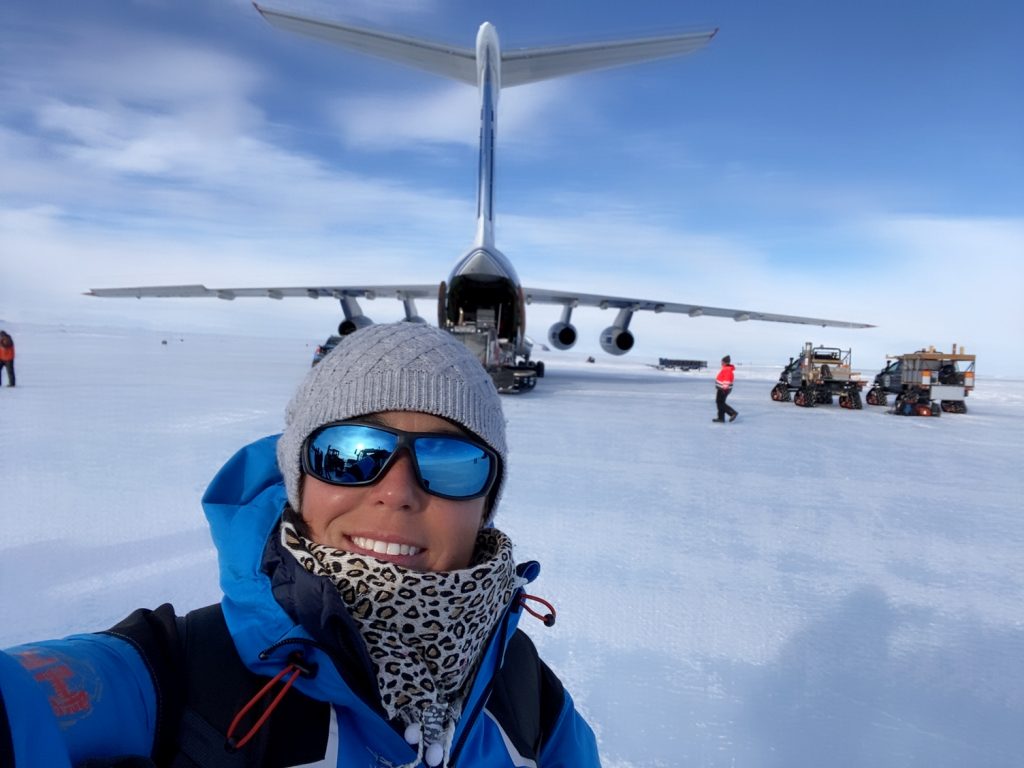 For the past two weeks, many people did not rest doing all kind of hard works to have Perseus's runway absolutely impeccable for today, 'the big day'. Even cameras from the French TV are recording the event. The feeling of getting off the plane is indescribable. Breathtaking. For the second time, I have the chance to see this cloudless and vibrant blue sky. The snow and ice are a foam of white and, breathing the cleanest and freshest air in the planet it feels like a nice privilege.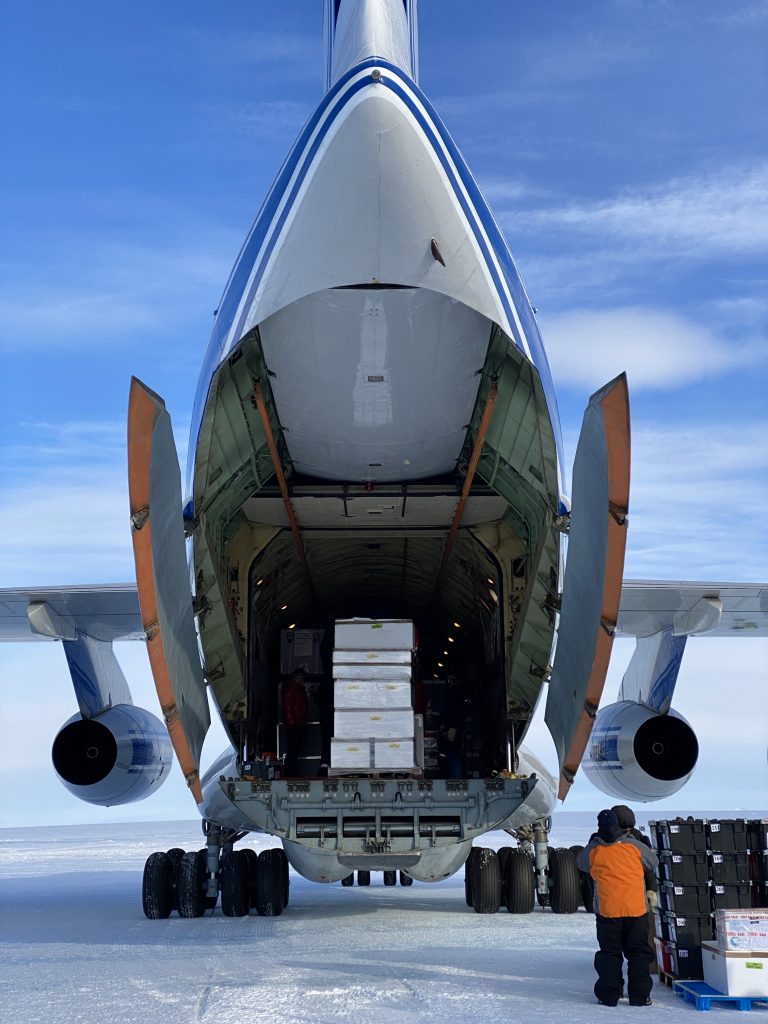 From here we have another short (in distance) but long (in time) drive to the station. We are 17. Among scientists there are also carpenters, engineers and a firefighter. 20 people are already in the station waiting for us with a warm and comfy welcoming meal. Subdivided into three groups we begin our slow and bumpy trip with the Toyota Hilux. It is almost midnight, we have seen the sun hidden behind the mountains for some minutes and raising again. Five km left and shining like a diamond, there she is! The devastatingly beautiful zero emission Belgian Princess Elisabeth Antarctica (PEA) station. And yes it feels like 'Back to the Future' because we are standing in front of what it is an immense example that the goodwill and collaboration between everyone as a society, including public and private sectors and countries makes everything possible. We can't forget PEA station is a polar facility that entirely operates with renewable energies: 48% by wind turbines and 52% by solar panels. It also has a water treatment unit with two bioreactors and filtration units. And here I quote the Chief Commander, Alain Hubert, who since day 1 says: "If we can do it here in Antarctica, in such a remote area, it is possible to do it everywhere else." For me, a clear example of what a better FUTURE could be if we, all around the globe, start by understanding that even the smallest changes make always a difference.